Smart Phones Made It Easy
Smart Phones Made It Easy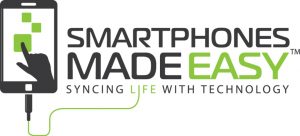 As the technology and brand is growing day by day, the use of smartphones becoming more and more prominent. Billions of people are now leaving behind the normal phones and PC's too, just because of the fact that they are satisfied perfectly with the new inventions of phones. Everyday with the increasing trends, the people are taking the active steps and moving forward to buy the smartphones based on their budgets. Smartphones also handle everything like a personal computers. Smartphones are growing and simultaneously increasing the number of users too.
Nothing is impossible now using smartphones as number of things taking too much time can be handled within few minutes without much efforts.
Smartphones can be used for fulfilling lot many purposes :
Most of the users are lazy reading the newspapers for getting the daily news and updates and they prefer the smartphones for that. Getting any type of information is now possible with the help of it. Weather warnings are especially important, as they can save lives.
Just having the apps installed on your smartphone can help you to do the banking works without going over there.
Sharing becomes easy with the use of this phones as now you can transfer large number of files and documents, share photos, videos, audios etc. It makes it very easy for you to be in contact with your relatives, friends etc.
Smartphones are now used by lot of many users as there is also trend of social medias fulfilling all the requirements of business owners and also used by millions of people for entertainment.
Even it helps to educate the people by simply installing different apps on your mobile and start learning.
One can also apply for the mobile loans and make the financial or business related task much easier.
It also allows you to edit the documents and you can also download theater related apps, which can give you show times for movies and allow you to buy tickets directly from your phone.
You can also do the registration for various purposes like for travelling out of country or booking some restaurant for having  delicious food or doing party with your loved ones.
Conclusion:
In conclusion, Smartphone have a positive effect on most of the aspects of the society. Smartphone made life easier for the businessmen and women to do their work from anywhere in the world. Also improved peoples social lives as they can now interact and communicate with each other via social networks.