Celebrating TecSys way – Cricket match between GIBO+Web Designing vs TS+Sales+Billing
Celebrating TecSys way – Cricket match between GIBO+Web Designing vs TS+Sales+Billing
It's been ages TecSys celebrated the success, done something for their beloved emlpoyees. On the occasion of Diwali, TecSys employees jumps on the occasion and arranged the internal cricket matches between them.
It was very difficult to arrange everything within a day, but boys done a comendable job to arrange everything. From convincing management to send email to every employee to match make into reality. Not giving up is the TecSys way. Giving more than 100% in each and every things we do is TecSys way. Making impossible things possible is TecSys way.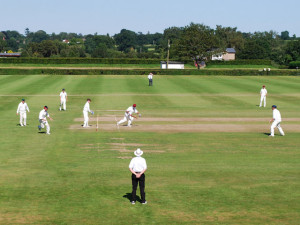 Many cricket loving employees from GIBO, Web Designing, Technical support, Billing, Sales came on to field early in the morning. That too on the day of Diwali. That too on the day where they got official off. TecSys appreciates their commitment which they show on job as well as in personal life.
Celebrating ups and downs is the TecSys way… and we are proud of it.!!