Helpful Google Tools for Marketers
Helpful Google Tools for Marketers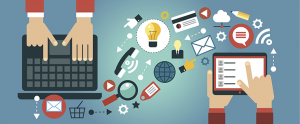 For every Marketer it is very necessary that they should use some smart tactics to showcase their work to outside world. This is the only job of marketers to deal with. Thus they will require some tools in turn to advertise their stuff.
Google offers lots of tools that can be found very helpful and they are as follows:
1) Google My Business:
It is nothing but the Google place that can allow you to add the listings completing your overall business profile along with some great photos and videos to make it more attractive that keeps the visitors engaged on your site and encourage them to write the reviews, it will help your business standing at the top. This tool will surely help your users finding you on Google.
Some of the features of this tool:
Use of Review Tool
Monitor your Insights
Use Google+ to connect with existing and potential customers.
Google My Business makes it easier than ever to update business information across Google Search, Maps and Google+. If you already have a website then Google My Business complements your existing website by giving your business a public identity and presence on Google.
2) Google Webmaster Tools:
There are many different Webmaster tools that helps discovering your site issues and errors. This Webmaster Tools will help getting the insights into your website's status and health in terms of search engine optimization. Using this you can also analyze the website traffic. Following are the things you can check using Webmaster tools:
Site Configuration: This checks all settings of your website like domain, site links, URL parameters and details about the users who have the access.
Site Health: This checks for the errors which affects the performance of your site, URL's which are blocked and malware alerts.
Site Traffic: This will analyze all of your existing website traffic referred from Google to gain a thorough understanding into how visitors are finding (or not finding) your website via the search engine.
Site Optimization: This simply checks for all the techniques used for optimization say from checking the sitemaps to the content keywords and the back links.
3)Google Docs:
Google provides you with lots of Google products which makes your work easy. Now you can easily share large files, documents, excel sheets, power point presentation and many more with the users.  Google docs allows you to select the users you want to showcase your things, you are the one to decide which user should be able to edit you shared documents or he/she just can view and read without making any changes. This wonderful privacy option is only provided by Google.
4)Google drive:
Worried about storage??? don't be when you're having smart Google tool with you named as Google drive. This is the drive with large space around 15GB storage in the cloud which allows users to save their information over there. You can also save large size HD videos and images reducing the headache of  too-large email attachments.
5) Google Alerts:
The name itself indicates that it will alert you about any changes or updates on your chosen term. You will receive the email notification that includes link to the content. Signing up will help your business to stand at the top and react to your brands in a timely manner.
6) Google Trends:
This checks for the latest information which excites users and analyze search term's popularity. This tool will provide a great help for researching the keywords in various locations and languages. Hence with this you'll be able to compare the different variations of keywords.
7) Google Translate:
One of great feature that really amaze people by simply converting the text into the language they understand. This Google translator helps large number of traffic to learn different kinds of languages easily. The best part is that it contains auto-detect features reducing your headache of remembering about the language.
There are many more tools like Google books for getting online books, Google calendar for scheduling your important events, Google chrome browser, Google insights, Google+, Google mail etc.
Conclusion:
Thus Marketers in particular should take advantage of these tools to get more out of their search engine and social media marketing experience.